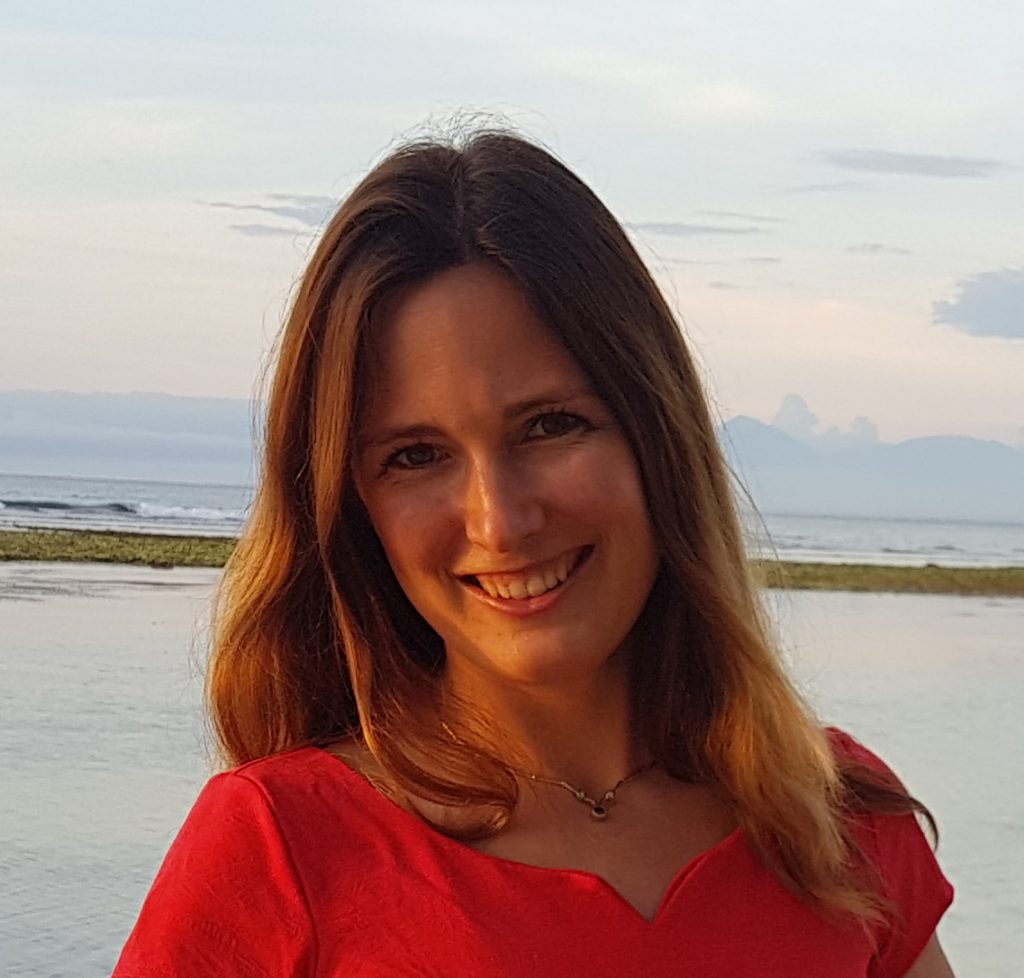 Hello, I am Vera Ludwig, a researcher, speaker, and coach. Welcome to my page!
I combine Western science (psychobiology, neuroscience, positive psychology) with Eastern wisdom traditions (Tantra, Yoga).
I am specialized in positive sexuality, flow & mindfulness, and self-love. "Positive sexuality" refers to the question as to how people can live their sexuality in a fulfilling and authentic way. I also investigate how spiritual traditions such as Tantra can contribute to a fulfilling life in general and to fulfilled sexuality specifically; and I apply this in my coachings and workshops.
I offer coaching (also online), seminars & workshops and talks, and I have a YouTube channel about fostering well-being, positive sexuality and Tantra.
About me: I have a PhD in psychology from Humboldt-Universität zu Berlin (2013), a BSc degree in biological psychology from the University of Amsterdam (2007) and a MSc degree in human cognitive neuropsychology from the University of Edinburgh (2008). You can find a list of my peer-reviewed scientific articles in psychology and neuroscience here.
In 2017, I completed a 200-hours Hatha Yoga teacher training in India and, since several years, I have been participating in numerous seminars and courses about Tantra, mindfulness and related ideas. I am also a trainer of the affect regulation training (ART). Since 2018, I have been conducting interviews with experts on sexuality and Tantra, some of which you can find on my YouTube channel.
Since 2014, I have been working as a freelance trainer and coach alongside with my scientific work. As a scientist and lecturer, I have worked at the Berlin School of Mind and Brain, Charité Universitätsmedizin Berlin, Touro College Berlin and the Center for Mindfulness at Brown University, and I have served as a student advisor at the University of Pennsylvania.
To book a first coaching call, contact me with a personal message.
Thank you for visiting my website,
Dr. Vera Ludwig
Subscribe to my YouTube channel
Contact
You can like my Facebook page to stay updated.
And you can follow me on Twitter or on Instagram.
Sign up for my newsletter